When it comes to promoting your local business, getting found should be your number one priority. That is why pouring your resources into running localized ads can benefit your business more greatly than targeting a broader audience.
To aid small businesses, Google has been developing ways for them to more easily connect with potential customers. Now, you can use Google Local Services Ads, Google Guaranteed, and Google Screened to get your business to rank higher on the search engines and meet customers where they are.
The Benefits of Local Search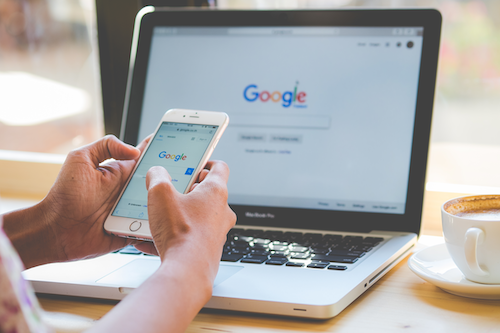 To give you an idea of how effective local search is, statistics show that 97% of consumers use the Internet to find a local business. With consumers relying more and more on the digital space to find products and services, many businesses have doubled their digital efforts.
Each month, users visit 1.5 billion locations that they find on Google search. In addition, 34% of consumers look for a local business each day, which further reiterates the importance of having a solid local strategy for your business.
Local search tactics get you found, making it easier for your business to gain new customers. They also help enhance your relationships with existing customers, fostering loyalty and trust. Google Local Services Ads can help you stand out from the rest of your competitors and help you gain high-quality leads for your business.
What Are Google Local Services Ads?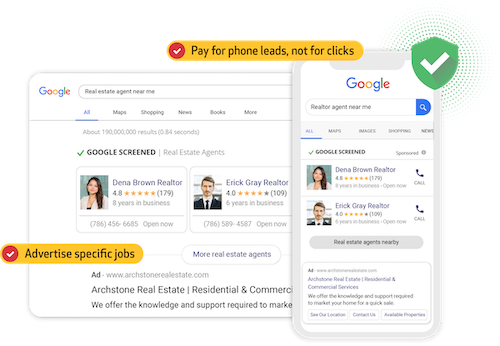 Google Local Services Ads allow you to advertise on Google and get leads straight from the search engine. By using Local Services Ads, your small business appears at the top of the search results when users search for services catering to a specific area.
This is especially useful because consumers searching for specific local services already have the intention to book a service provider. Once they key in their search query, getting your business found becomes a matter of optimizing your listing and standing out from your competition.
When you list your business on Google Local Services, interested customers can contact you by clicking on your ad. You can then reply to customers' messages, manage leads, manage ad campaigns and ad spend, and keep tabs on bookings for your business using the Local Services app. Some of the benefits of Google Local Services Ads include:
Easy ad management
Receiving Google Guaranteed and Google Screened badges
Increased reach and exposure
Enhanced lead generation
Additionally, Local Services Ads charge on a pay-per-lead basis, making them a cost-effective way to advertise your business. This means that you would not have to shell out money for clicks on your ads, and you would only pay if a consumer turns into a lead.
What Is Google Guaranteed?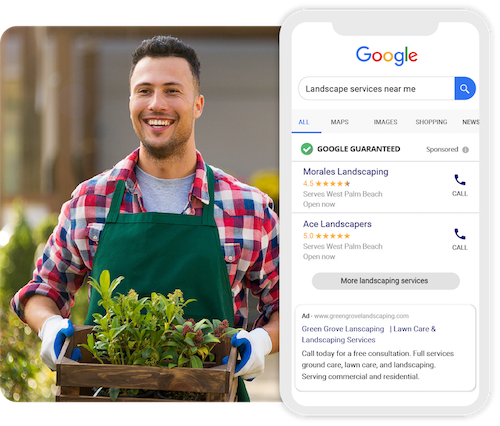 Transacting with businesses online may be daunting for some consumers, so Google developed Google Guaranteed as an extra safety measure and quality control feature for both home service business owners and customers. Google Guaranteed is a badge that is given to businesses that pass Google's screening process, establishing it as a legitimate business and is backed by Google.
If your home services business has a Google Guaranteed badge, it also means that Google may reimburse customers who are not happy with your service. The lifetime limit of the reimbursement varies per country, but Google can choose to cover up to $2,000 worth of services.
Of course, the reimbursement process is up to Google's discretion. However, if a customer finds themselves dissatisfied with the service they received from a Google Guaranteed business, they can request reimbursement and wait for Google's resolution on the matter.
Google Guaranteed covers the following industries and more:
Appliance Repair
Carpenters
Carpet Cleaning
Countertop
Electricians
Exterminators
Fencing Professionals
Flooring Professionals
Foundation Professionals
Garage Door
HVAC
House Cleaning Services
Junk Removal
Landscapers
Locksmiths
Movers
Plumbers
Roofing
Siding
Tree Services
Water Damage Restoration
Window Cleaning & Repair
What Is Google Screened?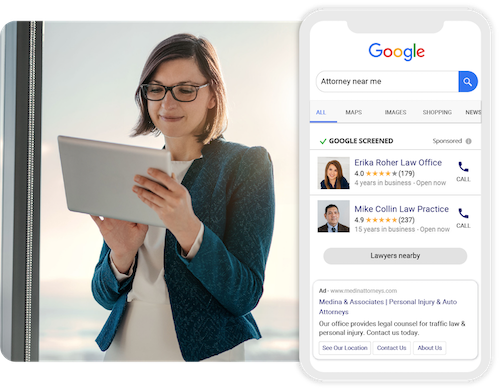 In the digital space, reputation is key. Google Screened aids businesses in building their online reputation. Google does this by conducting a rigorous background check and screening process before businesses can appear as Google Screened on the search engine.
Once Google approves your local business and deems it fit according to its standards, you will see a green Google Screened icon right next to it. The verification procedure is essentially designed for quality control and consumer protection. It covers the following industries:
Law 
Real Estate 
Finance and Financial Planning Services 
Child Care Services 
Advertise Your Business on Google Local Services with Ads Near Me
As mentioned, advertising your business on Google Local Services can boost your digital presence and help you secure more customers. This may seem like a tedious process to undergo, so consider working with Ads Near Me to help you list your business on Google Local Services.
With Ads Near Me, you can secure your Google Screened and Google Guaranteed verifications to establish that your business is trustworthy. You can also effectively advertise your business on Google and gain high-quality leads from consumers who are genuinely interested in your services and what you have to offer. Visit adsnearme.com to learn more.