Website accessibility isn't just a passing trend. These past few years, it has become the new standard for businesses that have their own websites.
Organizations like the ADA and the Department of Justice are urging businesses to become more proactive in ensuring accessibility. Regulations and guidelines, such as the Web Content Accessibility Guidelines (WCAG), enable individuals with disabilities to use the internet with ease.
Why have ADA-complaint websites become more popular and what does this mean for your business? Let's explore some of the reasons that are driving its popularity, as well as what you can do to make your website more accessible.
Why is Web Accessibility Becoming More Popular?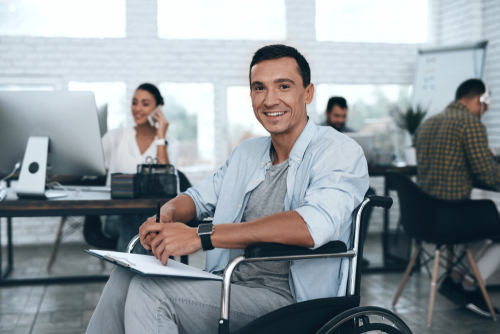 In the US alone, 61 million adults live with a disability. Functional disability types can range from issues with mobility and cognition to hearing or vision impairment, among others.
With people and businesses becoming more aware of the need for website accessibility for persons with impairments or disabilities, they're augmenting their efforts to meet and comply with regulations. They also seek to avoid high-profile lawsuits stemming from access issues.
The growth of the internet and the popularity of mobile devices worldwide have brought to light the concerns that surround digital access. And as digital transformation continues to take place, many brands are also becoming more aware of the plight of individuals with disabilities with regard to digital accessibility. Moreover, the availability and affordability of assistive technology devices have enabled persons with disabilities to enjoy digital access.
5 Benefits of ADA Compliance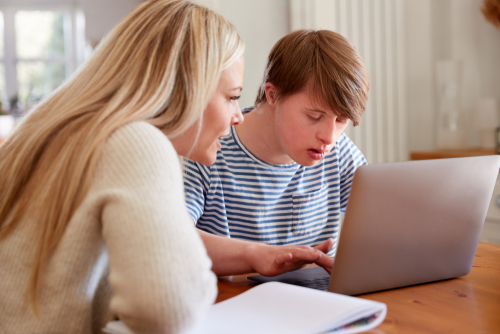 Better accessibility for everyone
Making your website accessible enables individuals with impairments or disabilities access your content and see what you offer. ADA compliance also lets you offer a better user experience to a broader audience.
More opportunities to drive sales
ADA compliance opens up doors for more opportunities to drive sales—an inaccessible website causes businesses to lose as much as $6.9 billion annually to competitors that have accessible or ADA-compliant sites. Furthermore, being compliant makes it easier for an audience with a lot of buying power to access your site and engage with your business.
Optimizes your site for search engines
ADA compliance complements your SEO efforts, as it can help improve site functionality and usability. These factors help search engines crawl your site more efficiently, which impacts your website's search rankings. Better rankings paves the way for better brand awareness, improved organic visibility, and increased web traffic.
Minimize the risk of lawsuits
Being ADA-compliant means being able to minimize the risk of facing lawsuits, which can set your budget back by thousands of dollars. The fact is, lawsuits from users who have had website inaccessibility issues not only affect big business but small- and medium-sized businesses as well.
One of the best things you can do
Aside from being a necessity, making your site ADA compliant is simply one of the best things you can do. It benefits not only your business but also your customers who might be having issues with accessibility due to their impairment or disability. Building an ADA-compliant website is one of the things you can do to promote equality, inclusion, and fairness.
Creating More Accessible Websites with pr.business
Whether you're running an e-commerce site, a blog, or a news site, making it accessible and ADA-compliant should be one of your top priorities.
Pr.business can help you build an ADA-compliant website that can open up a world of opportunities not only for you but also for your audience. Make it easier for your customers to find you and engage with your business. Connect with pr.business today and start creating an impactful and sustainable digital strategy.