Building a brand is no easy feat. It involves a deliberate, researched design, various technical skills, and a whole lot of time and effort. However, if you wish to develop strong audience engagement and loyalty, building a strong brand is necessary.
With the many platforms and avenues for engagement today, it might be overwhelming to get started. Here's how you can begin to improve your brand both online and offline.
1. Understand your brand values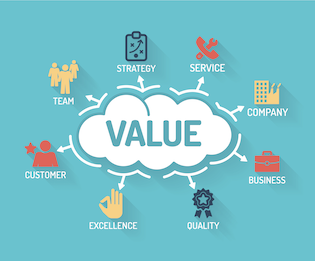 Building a brand is more than about building an aesthetic. It's also about understanding the deeper values your company holds and making sure that you have a cohesive message to say. Having a clear hold of your company values more than just helps your brand identity, it also helps you build an emotional connection towards your audience.
2. Align your brand voice and visual identity
Behind every logo, design element, and visual cues should be a clear-cut message. After checking your own values, review your brand's visual identity and make sure that they both align. Make sure that what you want to say is what your audience hears and sees from your visual identity.
3. Create a community
Establish loyal advocates, fans, and followers of your brand. You can engage them even after closing a sale, or provide a means for them to ask questions. Let them advocate for your products or services and your brand's personality. 
4. Build partnerships and find sponsorship opportunities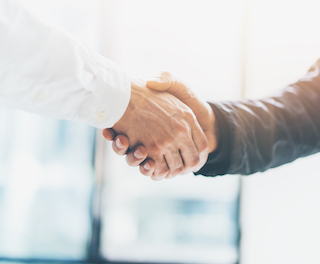 Find partners that fit your brand and that can help promote your brand. A simple logo placement in event collaterals, for example, can do wonders. You can also benefit from the mileage of an existing brand so their community can also learn more about you through mutually beneficial arrangements, such as sponsoring a raffle.
5. Hold offline events
While the internet remains to be an impactful platform to host your branding efforts, offline events can still provide reach. Exhibits, production shows, and fairs can build more physical visibility.
6. Make your collaterals consistent
Different social media channels and online platforms will have different requirements to visually maximize your brand. Though it might be tempting to just go for a one-size-fits-all approach, research what works best for each platform and adjust your own collaterals as needed.
7. Manage your social media
Social media is more than just about posting online. It's also about posting consistently in a way that remains relevant and entertaining to your audience while aligned with your brand values. Try to develop a social media plan and stick to it as you grow your social media presence.
8. Build an accessible website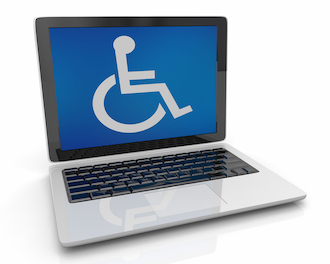 Your website can be one of your most important online assets, and it's important to make sure it's updated, intuitive, easy to navigate, and organized.
More importantly, it's beneficial to make sure that your website is accessible and compliant with the Americans with Disabilities Act (ADA). This allows you to avoid potential lawsuits and fines while keeping your brand non-discriminatory and inclusive.
For a website to be ADA compliant, it needs to be easily navigable by people with disabilities. There are certain design and technical parameters that you need to meet to be ADA compliant. Thankfully, ADA Web Accessibility powered by pr.business can make ADA compliance easy for you.
Be ADA-certified and start your journey towards inclusive and improved branding. Contact ADA Web Accessibility to learn more.