A well-designed website is an integral part of your marketing strategy because it contributes to your brand's image. Your website needs to be accessible to create a positive impression on your target audience. If visitors find your website easy to navigate and your content appealing, they will likely stay longer on your page to learn more about the products and services you offer.
If you're a small business owner who plans to create a new website or redesign the existing website for your business, consider investing in web design services.
Advantages of Investing in Web Design Services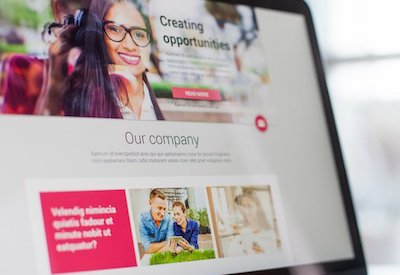 A quality web design offers many benefits, both for your business and your customers. Here's how a good web design can help establish your brand's online presence and push your website to the top of search rankings.
1. Strengthens your brand's identity
Your website is the face of your business, and it makes your business stand out among your competitors. If your website is professionally designed, you can create a good first impression and build trust and credibility with your audience.
What people initially see when they visit your website, such as the images, fonts, layout, and background colors, all influence how they perceive your brand. When you hire web design professionals, they will ensure that all these elements reflect what your business is all about and that they are consistent all across your webpages.
2. Creates a better user experience
Capturing your audience's attention can be a challenge if you have a poorly designed website. Most internet users need only a few seconds to decide whether they want to do business with you or not.
Web design services not only provide enhancements to your website's overall look, but also make your pages load faster and smoother to navigate. Services can also include creating a mobile-friendly version of your website.
3. Lowers bounce rates and increases conversion rates
A well-designed webpage strengthens user engagement and boosts your business' call to action. If your website is visually appealing and user-friendly, you can generate and nurture leads better.
Users will stay on your website to find out more about your company and what you offer, therefore increasing web activity and user engagement. Leads can turn to sales, which means higher revenue for your business.
4. Enables interaction with customers
Your website is not just an online hub where you can promote your brand, but it is also a gateway where you can interact with your target market 24 hours daily. By providing prompt customer support and making information readily available, you can turn visitors into loyal and returning customers.
Let 29dollarWebsites be your digital partner in creating a high-impact, user-friendly, and interactive website for your business. We provide web design services that will cover all your needs within your budget.
For more information about our products and services visit https://29dollarwebsites.com/ today.