Running an optimized website is part of every business owner's digital marketing arsenal. It's one of the quickest ways to rank on top of search engine pages besides getting listed on business directories. Businesses also usually include a link to their website in their online ads and social media messages to gain traffic.
You can enhance your website to make your brand stand out and show its unique value. As it attracts traffic, you can use data from website visits to measure and improve your marketing strategies.
Essential Features of Effective Business Websites
Lead-generating websites share the following features:
1. A reliable web host
A dedicated host gives you an entire server to operate your website and applications. It even lets you customize security systems. Unlike low-cost shared hosting, being assigned a single server saves you from competing with other sites for bandwidth and risking slow speeds during peak times. A fast-loading rate matters as nearly half of users expect sites to load within two seconds. Private server hosting services also deal with security features and ensure you stay online.
2. A memorable domain name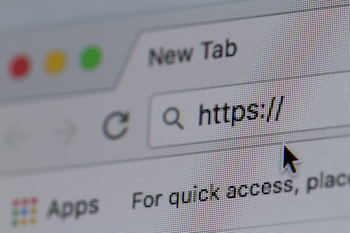 You can strengthen your online presence and create a lasting brand image by choosing a strong domain name that your customers can easily remember. It should be six to 10 letters long and include keywords directly related to your product or service. A URL that's the same as your company name raises better awareness of your brand and makes your website look professional and consistent.
When you own your domain name, you can keep it if you choose to work with a different web host later on or operate an in-house server.
3. Crucial business information
Netizens generally skim over written content instead of reading them thoroughly. This means your website should concisely describe the nature of your business and how your products and services can help consumers. You can pack these details in your About and Contact Us pages: physical address, phone number, email address or contact form, menu or list of products and services, prices, special promotions, and any upcoming events.
4. Easy navigation
Your website should make it easy for people to find what they're looking for or discover what you want them to know. This will reduce your bounce rate and improve traffic. If you're just about to build a website, you can make a rough blueprint of what it's going to look like, also referred to by web designers as "wireframing." Meanwhile, those planning to improve their websites should examine them for user experience. The following qualities make websites easy to navigate:
Besides having a clean-looking and organized format, navigating should feel intuitive to your users. Use brief but meaningful words for your menu items or other buttons on the page, and make your search button easy to find. Feature a site map of all your links at the bottom of the page to support a narrow main menu.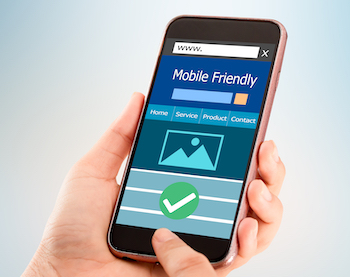 Make sure to design for every screen size, especially for mobile devices as the majority of searches happen on smartphones.
Make your website ADA compliant so that it is accessible to those with disabilities. ADA compliance is short for Americans with Disabilities Act Standards for Accessible Design. For example, sites should have a screen reader capability that will allow the blind and visually impaired to hear what appears on the screen. There should be an option to turn off flashing animation and other visual distractions to aid those with epilepsy, and a keyboard navigation option for those unable to handle a mouse due to motor disabilities.
Clear call-to-action (CTA)
Point website users in the right direction or the next step to lead them to the solutions they're looking for. Consider the customer's journey and include CTAs that will educate them more about a product or service—say, through a video tutorial or free trial. This is also the start of persuading them to contact your company or buy an item.
5. Relevant and high-quality content
Fresh and well-presented content supports effective website design. Integrate blogs, images, podcasts, videos, and live streaming in a way that will keep users interested and engaged.
Search engine optimization
A search engine optimization (SEO) website strategy involves knowing the keywords your customers search for most frequently and the users' search intent for those words and queries. This allows you to create content that matches your niche, helping your readers accomplish their goals based on their intent. With optimized webpages, links to your webpages can appear on top of the search engine results page the next time people type a word or phrase related to your business or industry. This will help bump up relevant visits to your site.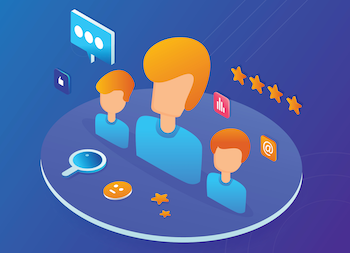 Potential customers rely on reviews when transacting with a company for the first time. Positive feedback from past customers carries trust and credibility. You can also find influencers who follow your brand and partner with them so you can link their content to your site. You can upload testimonials on your home page, about page, case studies page, or a dedicated reviews page.
Maximize Your Website's Potential with Pr.business
We provide website design and development, online review management, and SEO services that help your business create more meaningful customer journeys and translate to profitable growth. Contact pr.business today to learn more about our services.