Many people now usually rely on the digital space to go about their day-to-day lives. They use the Internet to pay bills, communicate with loved ones, work, and entertain themselves. People also often use the web to search for information and buy things that they want and need. That is why it is important to ensure that your business's website is ADA compliant.
What does ADA compliant mean for websites?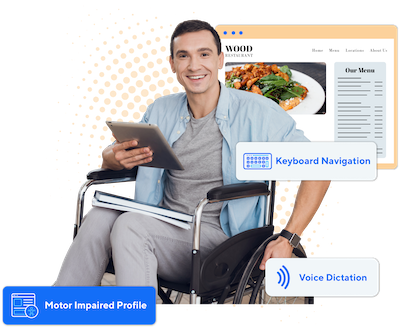 In 1990, the Americans with Disabilities Act, or ADA, was developed to make sure that individuals living with disabilities get to participate and receive the same opportunities that those living without disabilities do. From that point forward, any business serving the public has been required to adhere to ADA standards. Because of the Internet's massive reach and usage, the same rules now apply to websites and apps.
This means that you must ensure that your website can also cater to people living with disabilities to be ADA compliant. Those with physical, hearing, or vision impairments must still be able to fully access your website and its features, and they must not have a difficult time doing so.
The three main reasons for why you should make your website ADA compliant
1. Added reach
You can potentially reach more customers, particularly those who require an ADA compliant website when they are browsing the Internet. Additionally, your competitors may have overlooked making their websites friendly towards this section of customers, allowing you to gain a competitive edge.
2. Minimize risk of legal repercussions
You lessen your chances of being prosecuted or facing any form of legal action when you make your website ADA compliant. By adhering to ADA standards, you are offering all of your visitors the best website experience while ensuring that their browsing and transactions on your site are smooth, seamless, and fuss-free.
3. Better branding
You can enhance your brand by ensuring your website's accessibility. Customers and visitors will have more reason to patronize your business if your site is genuinely accessible to all individuals and offer a smooth user experience.
Do websites have to be ADA compliant?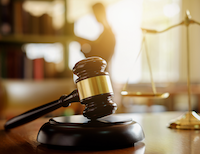 The short answer is yes, they should. As a business owner, you will want to make sure that you meet every single one of your customers' needs, from the products and services that you offer down to their experience when using your website. Apart from being a legal requirement, having an ADA compliant website allows you to cater to people from all walks of life and provide an equal experience to those who are living with a disability.
How to make your website ADA compliant
To ensure that your website is ADA compliant, make sure you adhere to all the standards of the Americans with Disabilities Act. If you want to more easily make your website accessible to all, you can work with a team of web accessibility experts, like ADA Web Accessibility.
ADA Web Accessibility can make your website ADA compliant, that way your website is accessible to people from all walks of life and you will avoid any legal issues.