The holiday season is here! As a business owner, you may find yourself concerned about the after-holiday sales. Once the holidays' end businesses similar to yours frequently reach their quota in sales and then face a slowdown. This drought can extend through the first of the year. We are here to help you prepare for the end of the holidays. It is time to realize that while others may slow down, that does not mean you need to slow down.
Take Time To Plan Ahead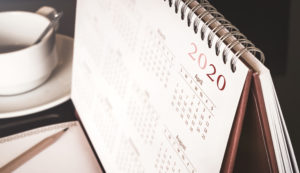 It is necessary to put aside time to plan for the new year ahead. Prepare your business by creating a marketing calendar for the following months. Be sure to design sales and events similar to an after-holiday season sale, Valentine's Day, and St. Patrick's Day. These events are only suggestions, as the business owner you can do as many or as little as you want.
Host Post-Holiday Sales
Grab your customer's attention by offering an after-holiday sale. Through the holiday months, track your customers buying habitats and target your most loyal customers. Your loyal customers are those that will always come back for more. Targeting your reoccurring customers is a safe plan because they are frequent buyers with your products.
This Is A Great Time To Launch A New Product
The start of a new year is a perfect time to share your latest product to your customers. If you do not have a new product to announce, a New Year marketing campaign is always a great plan. Curate your content to match the theme of the New Year and get your customers involved. It is better to have something ready to roll out instead of having nothing planned.
Retarget Your Customers
According to Spiralytics Performance Marketing, visitors who see retargeted ads are 70% more likely to convert on your site. (Spiralytics, 2019) Retargeting ads are a great tool when you want to remind your customers that you are still there. Create a retargeting campaign that will pull your buyers back in and make a purchase.
Whatever You Do, Don't Get Quiet!
After the holidays it is easy to get lost. We get it the holidays as a business owner is exhausting. Continue to communicate with your customers online and through email. No matter what, remember your customers are still there, and they are waiting!
We hope you have a great holiday season and a Happy New Year! We would love to hear how you prepare for the holidays. Leave your comments in the comment section below.
Source:
Braux, Pierre de. "12 Statistics to Make You Consider Retargeting [2019 Research]." Spiralytics Blog, https://blog.spiralytics.com/retargeting-statistics.