If you're a small business, it can be challenging for you to grow brand awareness and visibility among your target audience. This is because it can be difficult to break through and let consumers know about you when the marketplace is saturated with businesses of the same nature.
One way of breaking through and reaching more customers is by utilizing SEO for local businesses, you'll be able to use the Internet to your advantage. Up to 81 percent of consumers use search engines to look for a product or service. When utilized properly, SEO for small business websites can increase both your website traffic and local traffic, give you an edge over your competition, lead to better conversion rates, and improve your brand recall and the user experience you offer.  
In this article, we're sharing some of the best practices in SEO for small business websites. Learn more about what it takes to be on top in 2021.
Six Ways to Improve Your SEO
Know Your Goals
As with any endeavor, it pays to set your goals beforehand and come up with realistic outcomes. Think about how you want to best utilize SEO for small business websites. Do you want to improve your search engine ranking for local keywords (Ex. Tires Manhattan) that will help drive traffic to a physical store or do you not have a physical location and are looking to drive to traffic to your website (Tires Online), or both.
Do Keyword Research
Find out what exactly your customers are looking for by conducting keyword research. What keywords will they probably use to find your business? Try researching keywords that are applicable to your niche or industry.
You can use tools like Google Keyword Planner.
Create Local Business Listings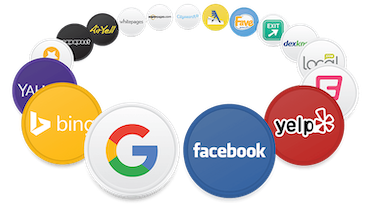 If you have a physical store, a business listing on online directories like Google My Business (GMB) or Yelp helps improve your local visibility. Listings show potential customers your address, contact information, and store hours, among other pertinent details. These listings make it easier for consumers to come upon and contact your business.
A GMB listing, in particular, is ideal if you want to optimize for "near me" or keywords that have your relevant location.
Create and Publish Relevant Content
Content is still king when it comes to SEO for small business websites. It's one of the most important factors that affect your search engine rankings.
Try to focus on creating location-based content on your website that will help you rank higher in local search results. These local results can bring in customers in your immediate location. If you don't a have a physical location place generic keywords into your content.
Build Your Backlinks
Backlinks also determine your site's ranking. The more high-quality and relevant backlinks your site has, the better your chances of earning a coveted spot on search engine results pages (SERPs).
Make sure that your backlinks come from relevant sites with high Domain Authority, to maximize their impact.
To learn more about backlinks and how you can acquire them view this blog: Building Better Backlinks: A Guide for Small Businesses 
Make Your Site More User-friendly
Up to 88 percent of consumers are less likely to use a site again after a bad experience.
Make your site more user-friendly by optimizing it for mobile phones. This will maximize its ease of use, not to mention appeal to a wider audience. Your website should also feature responsive design that adapts to any device and screen size.
To make it easier for you, you can use Hello SEO to help you with your website's SEO and improve your website's ranking, traffic, and conversions.  
Learn more by visiting https://hellomyseo.com/.